Marula oil is no joke. It is amazing. South African tribal women have long used it to moisturize their skin. It protects them and prevents dry, cracking skin. Oh and they also use marula oil for hair too … as a shampoo! Here's more.
Marula Oil Properties
Botanical Name
You may see two botanical names for marula: Sclerocarya birrea and Sclerocarya caffra. They both refer to the same plant.
Color and Smell
The oil can be clear to light yellow. And because the seed kernels are used to make the oil, it has a wonderful, nutty scent.
Texture
The oil is thick but light and absorbs fast. So it is wonderful for aromatherapy massages. But you should know marula oil comedogenic rating is around 4 out of 5.
That means the oil is likely to cause you to break out, especially if you have acne prone skin. Personally, I wouldn't use the oil on my face.
What is in the oil?
A lot of oleic acid. It can make up 70% to 80% of the oil. That's why it has such a high comedogenic rating.
Other fatty acids in the oil include palmitic acid, stearic acid, linoleic acid, alpha-linolenic acid, and arachidonic acid. Gamma-tocopherol, beta-sitosterol and antioxidants like procyanidin and catechins are also present in the oil.

---
Marula Oil Benefits
A few studies show the oil helps to:
nourish skin
improve skin smoothness
reduce skin redness
moisturize hair
kill bacteria

Here's more.
Marula oil is moisturizing, hydrating and occlusive

Take a look at this 2015 study published in the Journal of Ethnopharmacology. It tried to evaluate the safety and efficacy of the oil and found:
Marula oil rich in fatty acids exhibits moisturising, hydrating and occlusive properties… the oil is non-irritating and provides a moisturising effect with moderate prevention of transepidermal water loss, average moisture retention properties and noteworthy occlusive effects…
Awesome!
It smoothens and soothes skin

This 2006 study is a great read.
Besides noting marula's moisturizing and hydration benefits, it found the oil can increase the smoothness of skin and reduce redness.
It's great for hair too
It's true! You can use marula oil for hair. Its moisturizing, hydrating and occlusive benefits work well to condition and soften hair. The tribal women knew this. That's they used the oil as a shampoo.
Marula oil is antibacterial
Check out this 2009 study published in the Journal of the American Oil Chemists' Society. It looked at the effects of marula oil on four bacterial strains. They were Methicillin Resistant Staphylococcus aureus (MRSA), Bacillus subtilis, Pseudomonas aeruginosa and Salmonella choleraesuis.
Interestingly, the oil showed strong antibacterial activity on three of the four strains. Not bad for a carrier oil!
These benefits make marula oil great for healing cuts and wounds.

---
Where to buy marula oil
You can get the oil from Jade Bloom or on Amazon.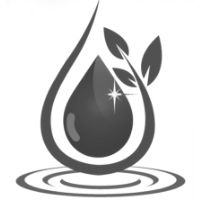 The shelf life of marula oil is one to two years.

---
Marula Oil Uses
Before using the oil, do a patch test first to make sure you are not sensitive to it. Once you are not, try any of these.
For dry skin
You have seen the oil is moisturizing, soothing and smoothing. So it is the perfect spot treatment for dry, irritated areas like your heels, ankles, elbows and more.
For massaging
Remember the oil is thick. But it feels light and absorbs fast. That means it is a carrier oil for your massage blends. But you shouldn't use it on acne-prone areas because of marula's high comedogenic rating.
If the oil is too thick for you, try mixing it with lighter carrier oils like jojoba oil or safflower oil. And don't forget to add in your favorite essential oils too.
For hair
Use marula oil for hair. You won't be sorry. Add it to your shampoo. Or massage your wet hair with it. Its moisturizing benefits will leave your hair hydrated, smooth, soft and amazing!
What else do you use marula oil for?